Hi, I'm Katie!
Growing up, I was a very sensitive and empathic child. My dream jobs always involved helping people or animals: vet, zookeeper, firefighter, therapist… even lofty dreams of being a brain surgeon.
Ultimately, I discovered my talent for Fine Art in High School and decided to attend art school. I graduated from the Maryland Institute College of Art in 2014 with honors and a BFA in painting. (I still paint and draw, and mostly create commissioned portraits of pets and loved ones who have passed on from this realm.Click here for my art Instagram.)
After leaving an abusive relationship in 2015, I found myself deeply searching for my soul's purpose. I began meditating frequently & (unbeknownst to me,) started to channel messages from Spirit. These messages were encouraging me to follow what felt right – helping people connect to their inner knowing and bringing light & joy & acceptance into their lives.
In the midst of working through my PTSD, anxiety, OCD, depression, and low self-worth from the abuse I went through, I saw a psychic medium who encouraged me to access my intuitive abilities and work with them throughout my healing process. I was so inspired by this that I began practicing more often to tune into my intuitive abilities and hone my psychic skills. During my journey, I began to seek out energy healing as an alternative healing method to help me release trauma in my body and to calm my anxiety. During one session, I received a message that I needed to be practicing Reiki on myself – it wasn't long after that I signed up for my first Reiki Training in early 2019.
By Summer 2019, I earned my Kundalini Reiki Master Certificate and by Fall, began my practice – fulfilling my dream of being a healer to bring peace, love, and wellness to the lives of each of my clients! In Summer 2020 I completed a Multidimensional Healing training and in the Fall, received my Usui Reiki Level 2 training. I've also continued to develop my psychic abilities and have begun teaching others to do the same.
Since 2019, I have seen over 450 clients and trained over 90 students, with no end in sight. I cannot wait to see what the future years hold!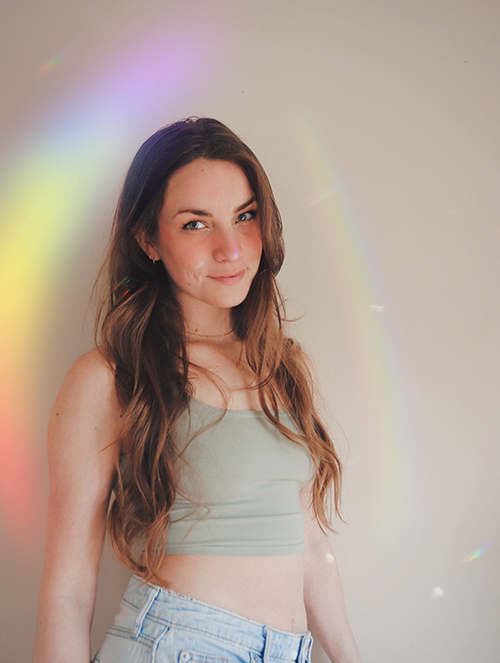 WHAT IS INTEGRATED WELLNESS?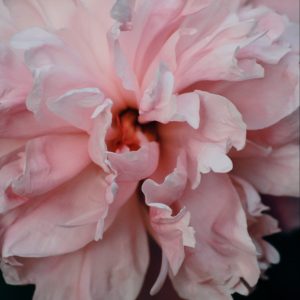 mind.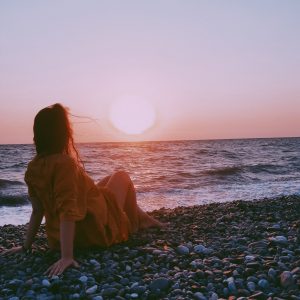 body.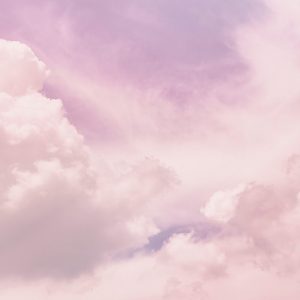 spirit.
I feel strongly about the connection between mind, body, and spirit. I fully believe that without bringing all three together holistically on our path to wellness, complete lasting healing just wouldn't be possible. In a "heady" world that seems to see a disconnect between the mind and physical body – this is a radical way to approach health.
The mind and spirit are extremely powerful tools when it comes to healing the body, just as the body can give us powerful wisdom and insight into our suppressed emotions and traumas.
Katie Emmitt Integrated Wellness is located in Raleigh, North Carolina. Its a cozy and inviting space in a quiet neighborhood of North Raleigh. The studio is just two steps up from the driveway. There is no waiting room, so please arrive on time for your appointment.
In-Person Sessions
Raleigh, North Carolina 27609
Exact Address Provided After Booking
Call: 267.422.2847
E-Mail: katiemmitt@gmail.com
I Stand with the Black Lives Matter Movement.
Hatred of any kind has no home here in my business. All individuals need and deserve healing no matter their background, race, or how they identify. I strive to provide a safe space for all individuals.
I welcome everyone in my practice. If you need healing, I am happy to facilitate a safe space for you. This goes for all BIPOC, LGBTQIA, disabled, or other marginalized folx. I see you, hear you, love you, and want to help you on your journey to the best of my ability.
I am continually learning and shifting how I operate in order to be more actively anti-racist. At this point in time, the following measures are implemented and as I learn more and am able to financially provide more, I will.
Partial scholarships are available to BIPOC for Kundalini Reiki Trainings & other courses. If you are interested in receiving a scholarship or in funding one, please reach out to me at katiemmitt@gmail.com
All of my services are offered on a sliding scale, which allows marginalized & low-income folks to pay a lower rate. If you are able to pay higher on the scale, or above the scale, you will assist in providing healing services for low income & marginalized folks. If you would like to sponsor healing sessions for BIPOC, please e-mail me at katiemmitt@gmail.com
White folks looking to "do the work" – I highly recommend checking out Rachel Ricketts' resources to start.

Rachel Rickets – Visit her website here. She has two seminars which I highly recommend
FAQ
Payment
Payment may be made in full prior to the session, or before services rendered at the time of your session. Payment can be made via Paypal, Venmo, Credit, Debit, or Cash. If you need to cancel, you must let me know with 24hrs notice.
How to Book
Visit www.katieemmittinntegratedwellness.setmore.com to book. Or you may send an e-mail to katiemmitt@gmail.com or an instagram DM to @itsKatieEmmitt to discuss services, scheduling, and for a brief complimentary consult to discuss your needs. I will get back to you within 24 hours.
I'm not in Raleigh, can I still have a session?
Yes! In fact, 99% of my sessions are done distantly. Please visit the Distance Session section of my Services page to learn more
Do I need to bring anything?
Not at all! I highly suggest wearing comfortable clothes though. I have filtered water available, but you may wish to bring your own bottle. If you are interested, feel free to bring any crystals, essential oils, or comforting objects you would like to have with you during your session.